Yours truly and his sister were invited by Poppo Zamora, his fiance Jackie Gabionza and Poppo's family at the town fiesta of Hermosa in Bataan last Monday, January 30, 2006. We arrived on the day of the fiesta itself, which fell on a Monday. We were treated to a feast of chicken, pork, shrimp and sugpo and crabs, and of course, lechon at Poppo's family's residence in Hermosa. Of course there was the usual singing and drinking and dancing and all the fun stuff one would expect at any town fiesta. Hope you like the pictures, courtesy of the ever-beautiful Jackie G.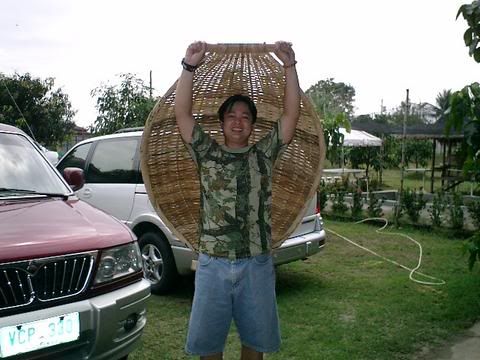 Host Poppo with his favorite hammock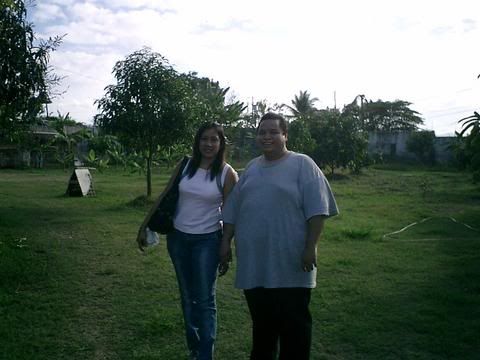 Me with my sister Rose at the "Hacienda"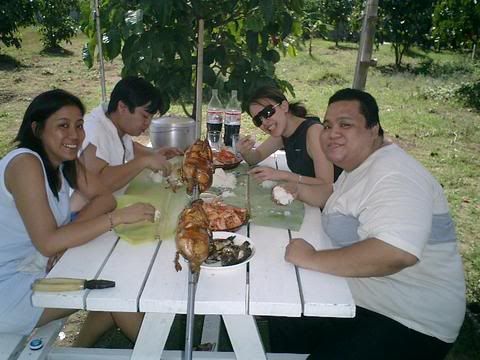 Lunch military-style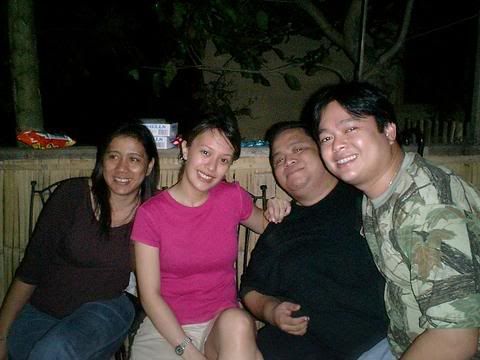 Me with (from left) Ate Rose, Jackie G. and "Vice" Poppo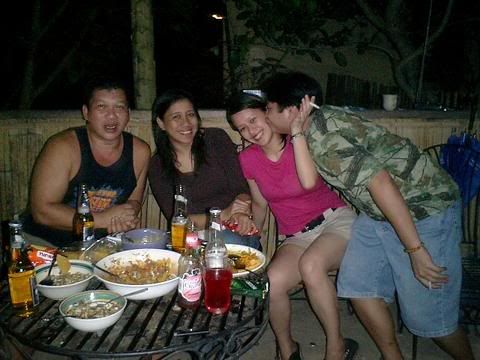 Nakaw na halik
She may not eat chicken, but she sure can cook 'em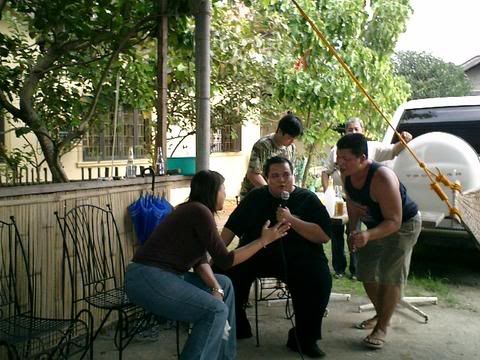 Hermosa's version of The Lettermen (Da Leche Men)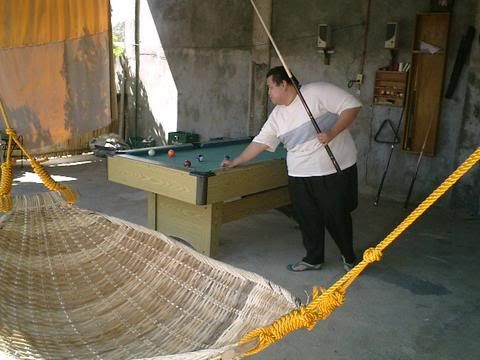 Efren BATAK Reyes, no-balls champion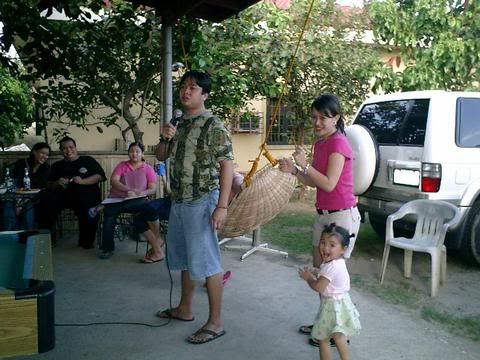 Dance on little girl. Poppo's niece Iyah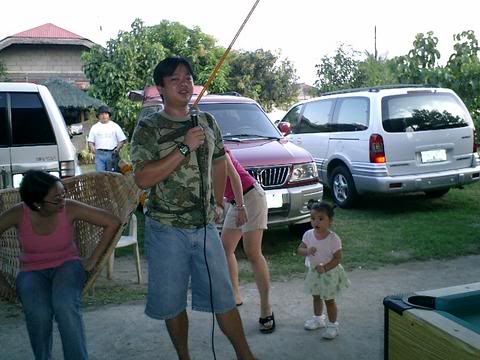 Si Andy Williams nga ba ituh??????