Last Sunday we marked the 2nd death anniversary of my dad (March 2) as well as my parent's 50th wedding anniversary (Feb. 29) , my niece Carla's birthday (March 1) and my late father's brithday as well (Feb. 16) at the Tagytay Highlands. We stayed at the Belle View where our unit had a magnificent view of Taal Volcano (which we almost didn't see owing ot the thick fog).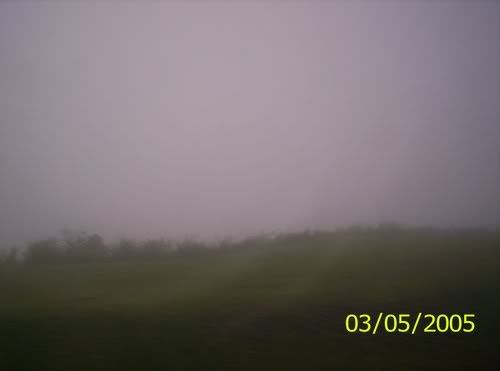 Thick fog blurs the view of the world-renowned Taal Volcano
At the highlands, we attended mass at their open-air chapel at the Highlands Garden (in between the Sports Center and the Clubhouse). We had lunch outside the Highlands, at TAALEÑA, where a cumbachero trio serenaded us with my father's favorite song, LOVE IS A MANY SPELNDORED THING. After lunch, we headed for ILOG NI MARIA where we checked out the bee farm as well as their store which sells honey and bees wax products from soaps to fat burners.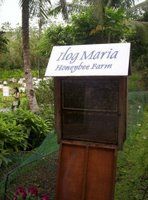 A beehive display at the ILOG NI MARIA Honeybee Farm
When we went back to Tagaytay Highlands, we went straight to Gerladine's Soda Fountain where we were treated to a 50's style diner complete with a working jukebox and American-sized servings of Fries, Burgers and Sundaes.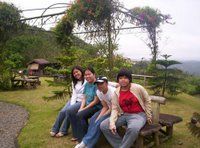 It was a memorable Sunday for the whole family.
NOTE: I WILL BE POSTING THE ENTIRE COLLECTION OF PICTURES OF OUR TRIP TO TAGYATAY SOON. THANKS!