As painful as the past few weeks have been, it is high time for all of us, orphans of the late Atty. Onesimo S. Banares and Edita Hidalgo Cacanindin to move on. They have done their part in rearing us, molding us into mature adults. It is time, not just for us, but for them to move on. These photos were taken after the cremation of my mother at the Heritage Park Crematorium near the Libingan ng mga Bayani.
Me with my mother's cremated remains. Beside me is my uncle Jose Banares and my niece Carla Alexis Banares.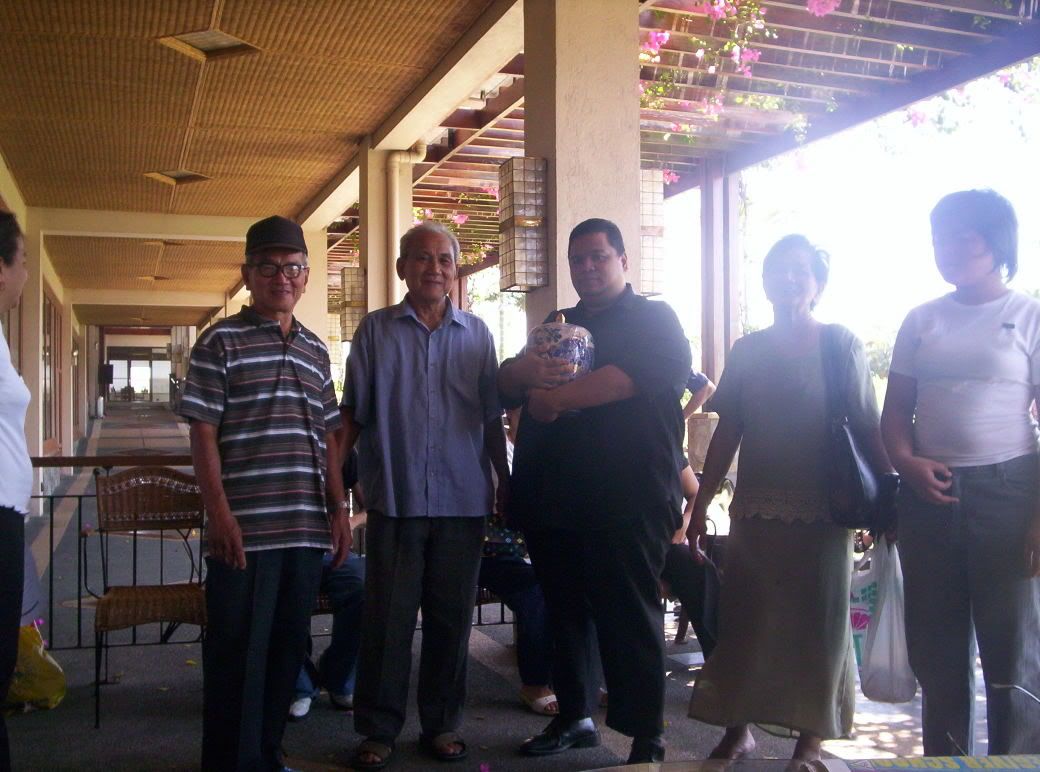 Tio Joventino, Tio Jose (Peping), Me (with mama's ashes), Tia Lilia and Carla Alexis.
My nephews Daniel, Jeremiah, Mario Jr., Gerona and Leandro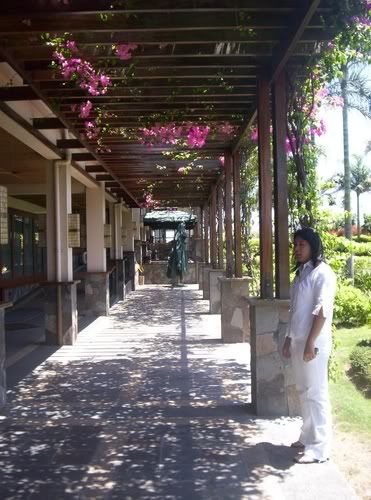 The Heritage Park Crematorium Chapel hallway