We are never too old to daydream. A few days ago i was in that daydream mode. I dreamt i was the chairman of the board of a giant conglomerate (naks! when you dream, dream big!) i said to myself, wouldn't it be something if i could make it into the overs of the big manila magazines? So i did just that. And ehre's how that daydream appears in full color:
AS FAR AS MY DAYDREAM GOES, I AM THE C.O.B. OF CAPITAL ASSURANCE
( I HOPE THERE REALLY ISNT ANY CAPITAL ASSURANCE CO. KUNG MERON, SORRY PO)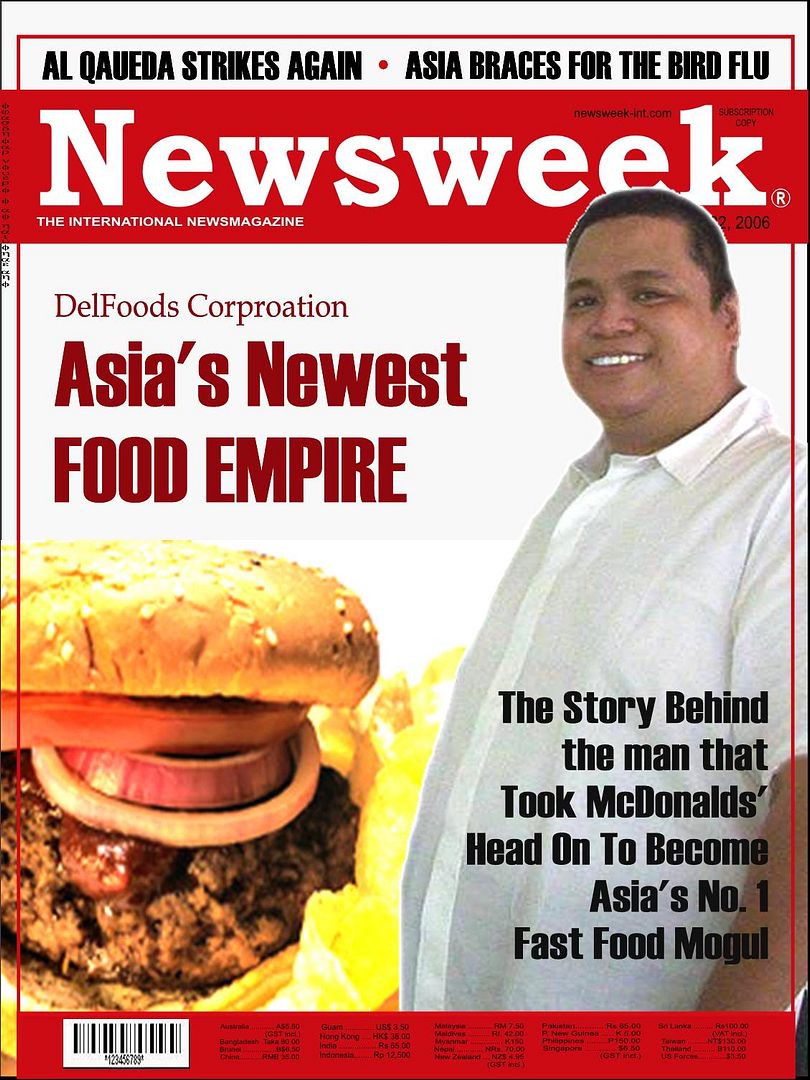 IN THIS DAYDREAM, I GET TO BECOME ASIA'S FOOD MOGUL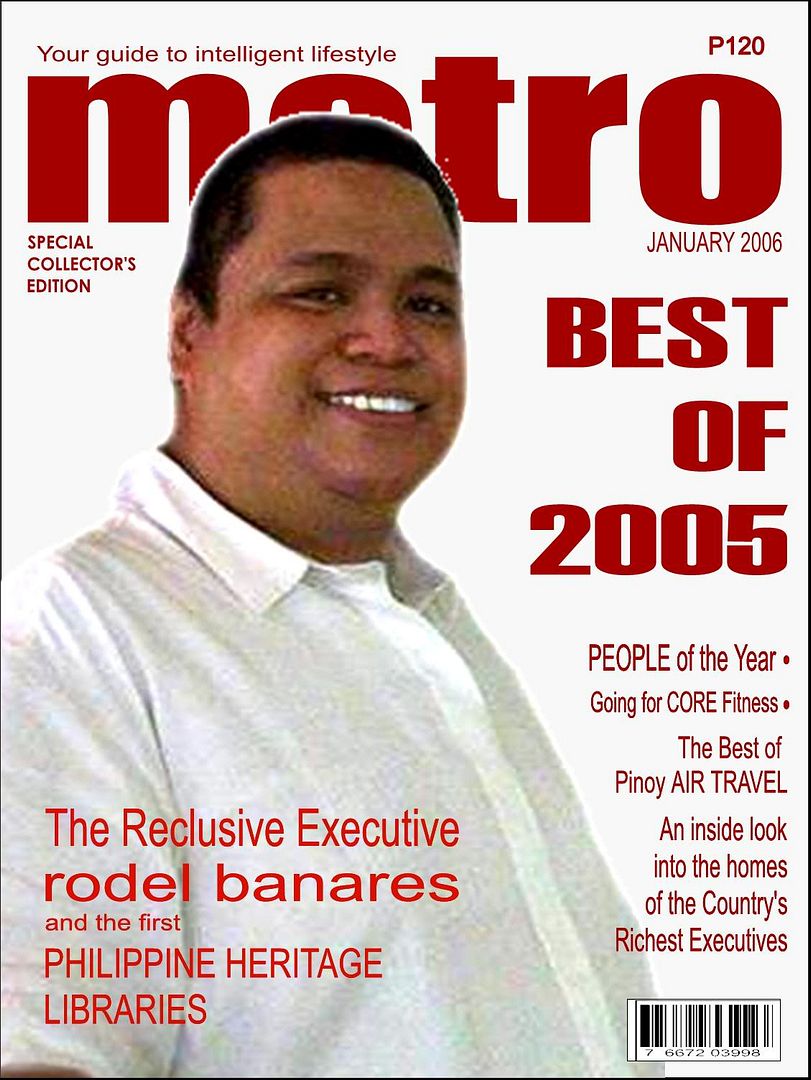 CREEPY BA?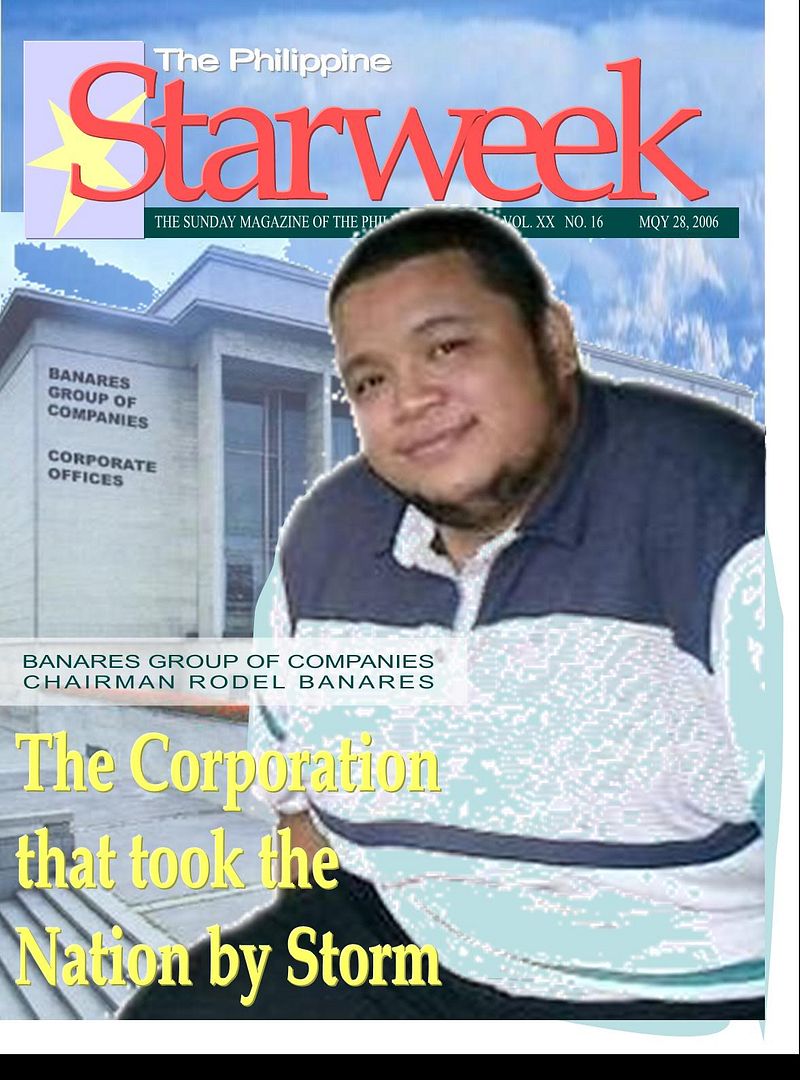 HEHEHEH WHAT CAN I SAY? TODO NA ANG DAYDREAM NA TO!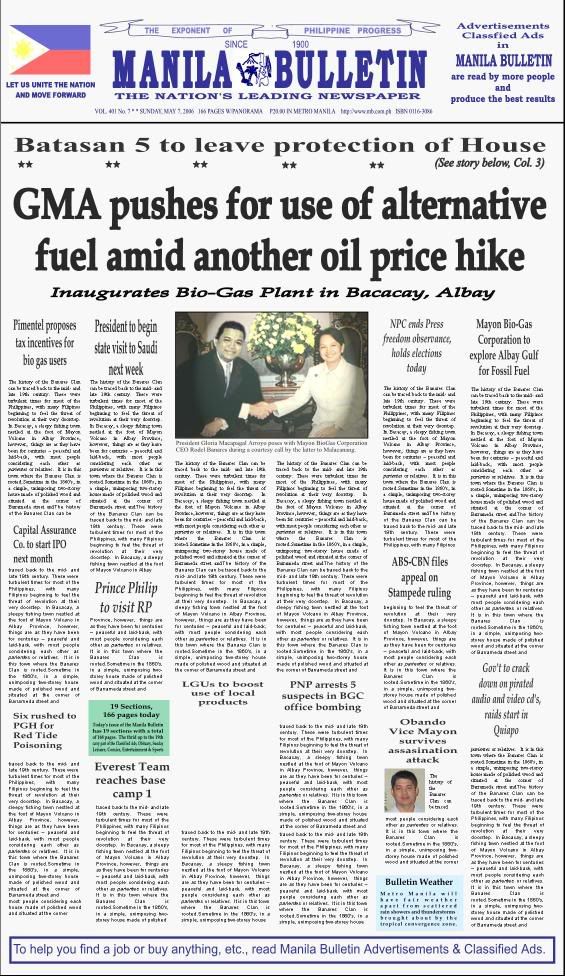 NASA STAR DIN AKO!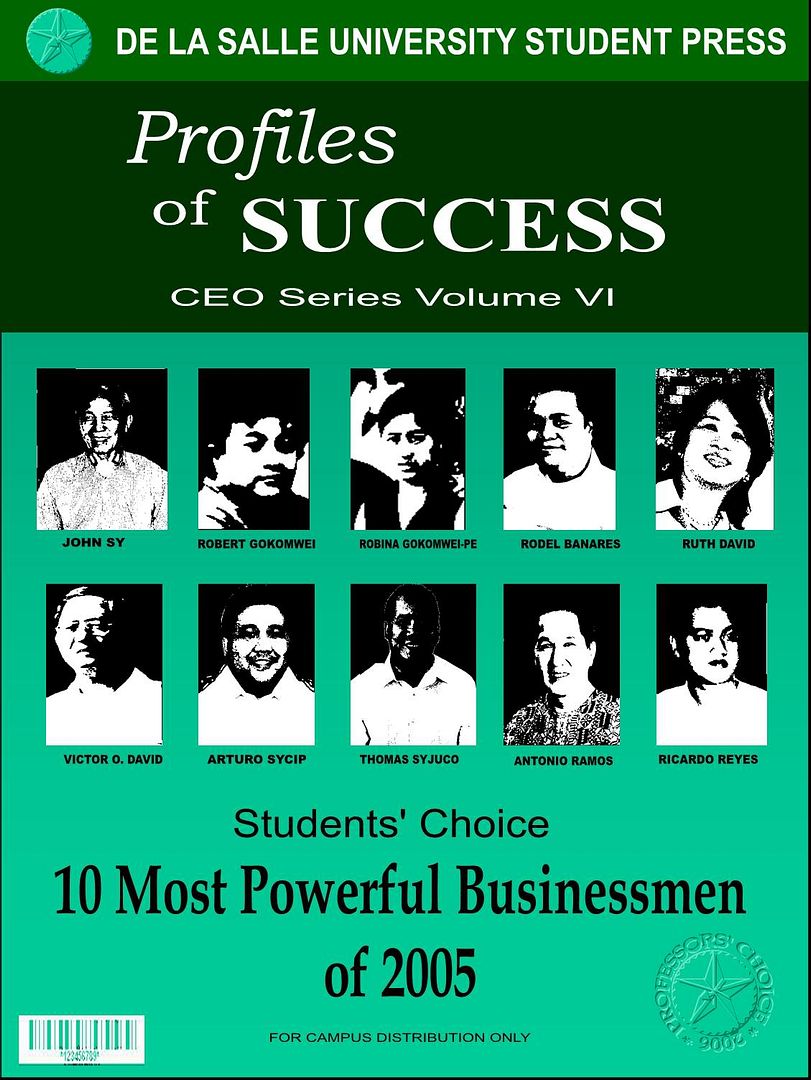 ETO IMBENTO NA TALAGA! HAHAHAHAHA
MY APOLOGIES FOR USING THE NAMES OF THERESE HONASAN AND ROBERT DULCE :)