sorry for posting these pics so late... i just reently got them from jackie g. We went to baguio middle of may 2005 and we stayed at the house next to nida blanca's in south drive (near the Baguio Country Club).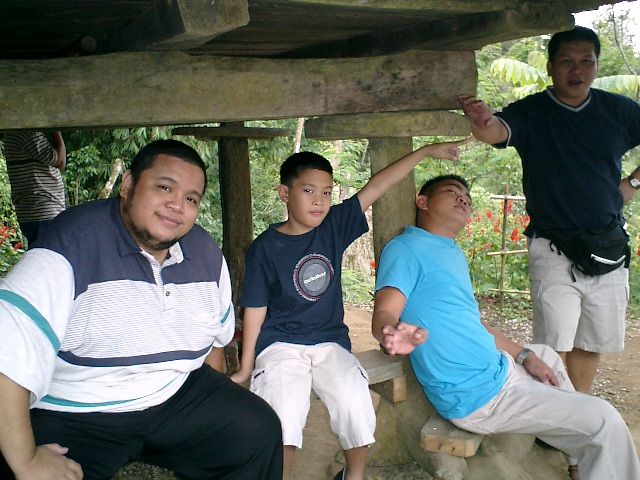 At the Tam-Awan Village (this is the typical Ifugao hut)
with yours truly with Zach, Jessie and Philip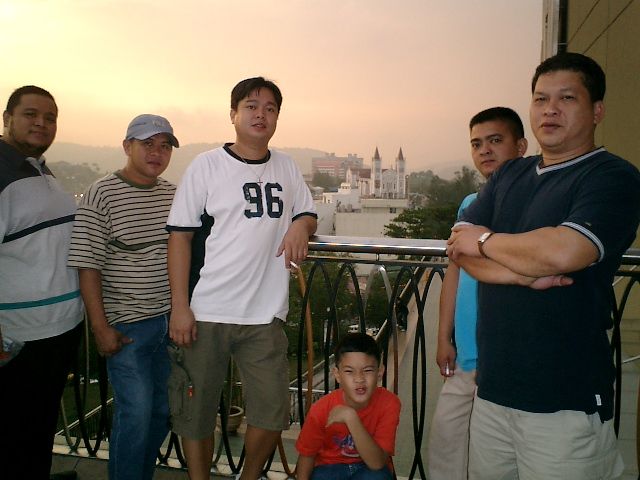 At the SM Baguio Mall (Such a cool place!)
L-R: Rodel, Joel, Poppo, Zach, Jessi and Philip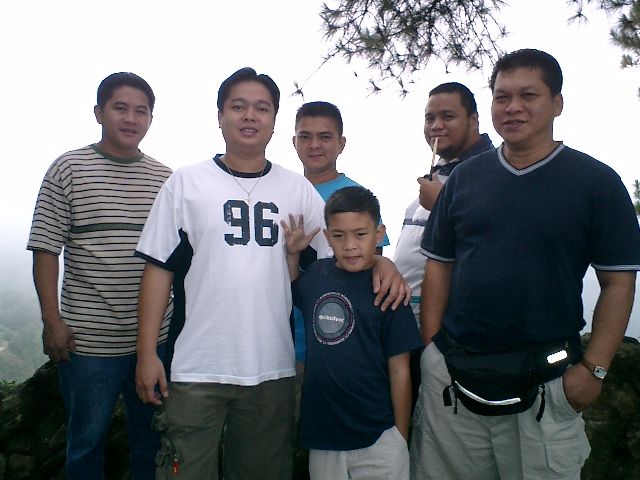 The Group at Mines View Park (wala na yung mga batang sumasalo ng pera sa side ng cliff).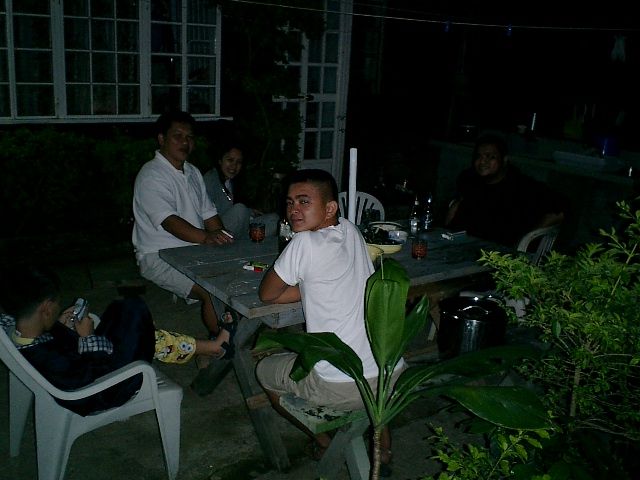 Enjoying a drink with friends to offset the cold Baguio night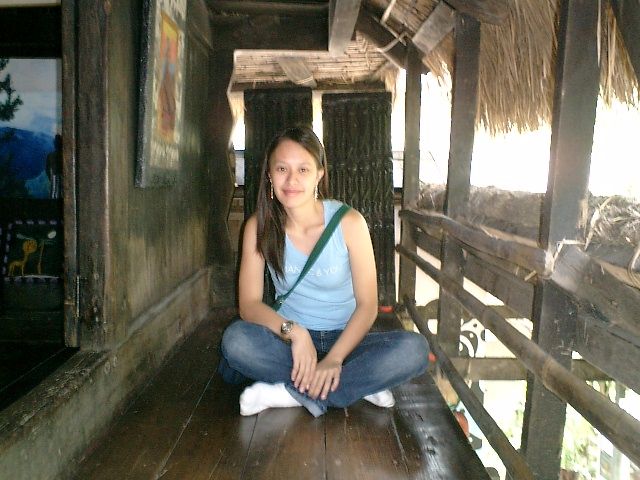 The ever-beautiful Jackie G. at the Tam-Awan Art Hut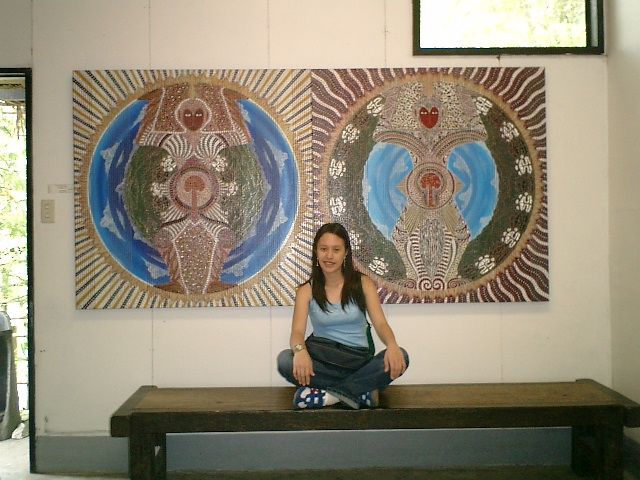 Jackie G. again, this time at the Tam-Awan Village Art Gallery
Notice the wonderful "Sun Art" (art using magnifying glass to
burn the desired art design on the wooden canvass

It was really an enjoyable 4 days (the first day was spent in Hermosa, Bataan at Poppo's "Rancho". Other places of interest to visit while in Baguio: Cafe by the Ruins, Forest Grill, Crystal Cave, Club John Hay, Wright Park, The Mansion etc.