Robert, thanks for the speedy uploading of pictures. It was great seeing my old classmates in high school. Nagbago nga ang mga itsura, may mga lumapad, tumagkad, pumuti at kung ano-ano pa. pero nakakatawa kasi hindi nagbago sa kakulitan. Andon pa rin ang asaran, kanchawan at tuksuhan. Nabuhay ulit ang group 1 vs groups 2,3,4 rivalry. Pero di pa rin kami nagsawa kahit na lunes ang reunion, and even though the next day was still a working day for many of us, we still managed to stay until about 1:30 in the morning! Anyway, hope the follow-up reunion on Friday in Makati pushes through. Enjoy the pics (courtesy of Robert Dulce).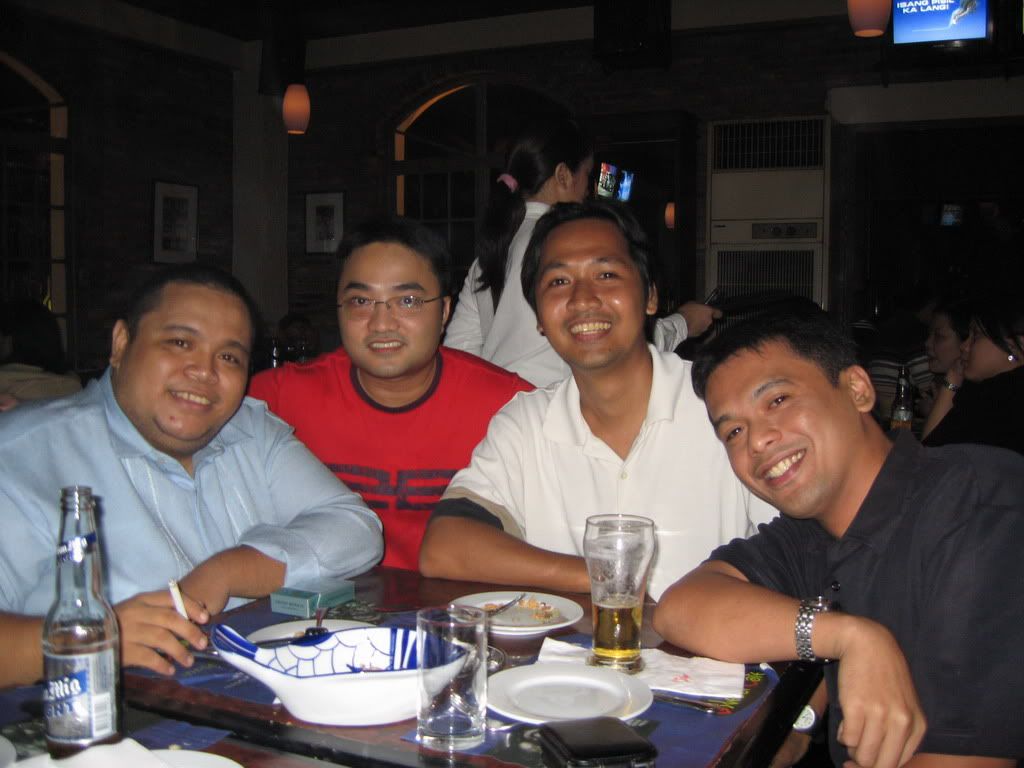 (L-R) RODEL BANARES , ROBERT DULCE, OLIVER ACOSTA AND DON RABANAL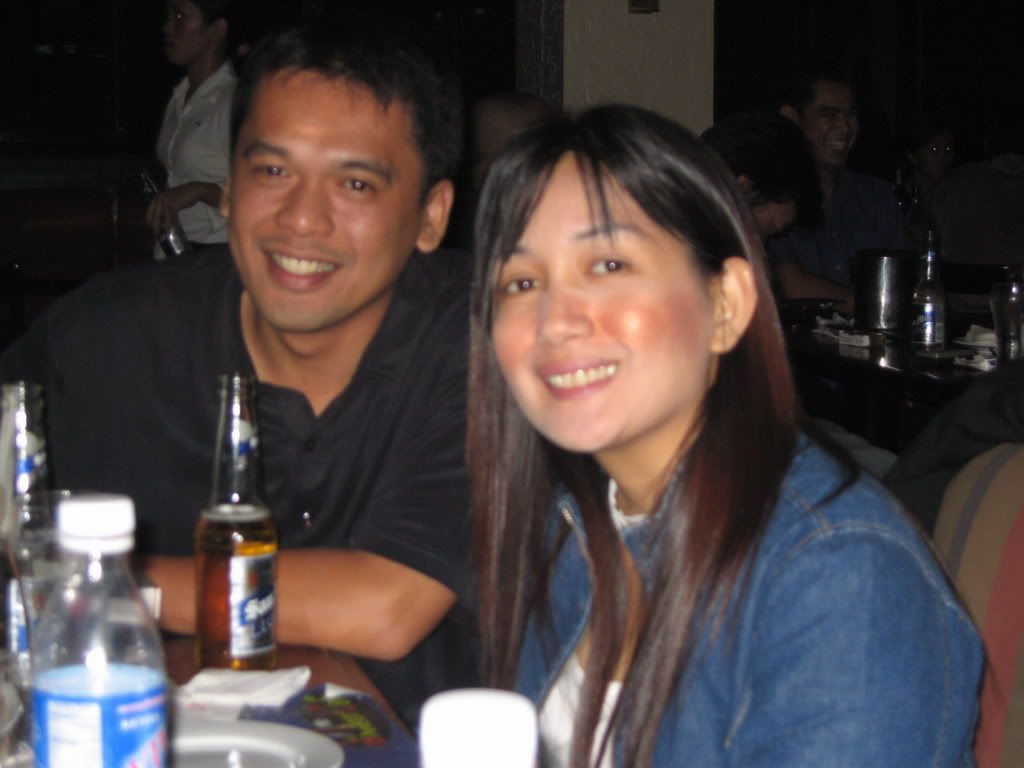 DON RABANAL WITH OLD FLAME ELLAINE LASCANO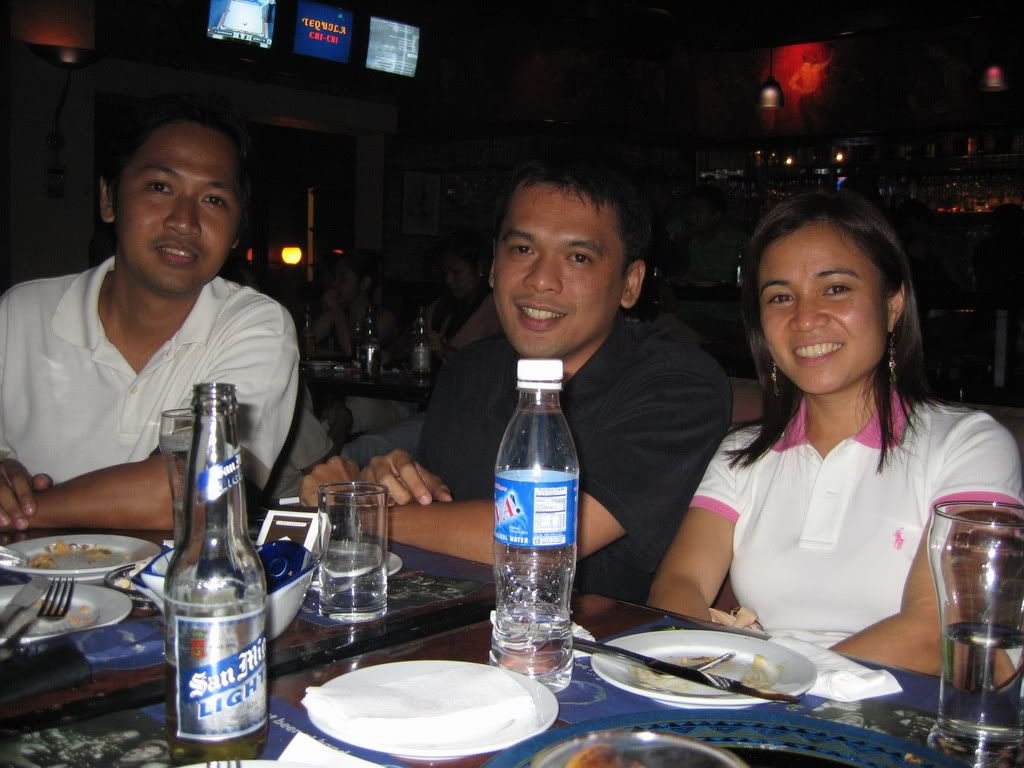 OLIVER ACOSTA, DON RABANAL AND ANNA FAYE MUNAR-BAUTISTA


THE NEWEST COUPLE OF BATCH 1991: RIZA SUPNET AND RONAN MANLOZA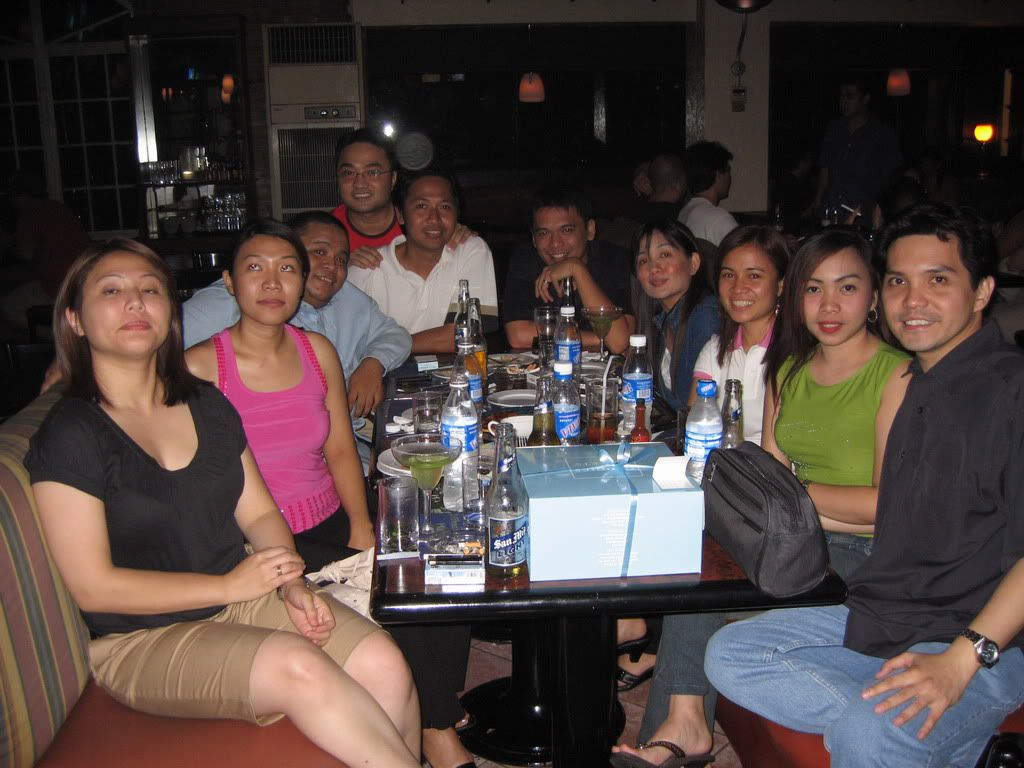 (L-R): Balikbayan Christine Viola, Karen Maximo, Rodel, Robert Dulce, Oliver Acosta, Don Rabanal, Elaine Lascano, Anna Faye Munar, Riza Supnet and Ronan Manloza.